SayIt Error: Another copy of SayIt is running
SayIt Error: Another copy of SayIt is running
---
Issue:
When I attempt to launch the SayIt or AgentAssist client I see a message that says, "Another copy of SayIt is running. Running multiple copies of the application at the same time is not supported. Exit all other copies of the application before attempting to launch another."

This message appears if you attempt to launch SayIt or AgentAssist on a computer on which it is already running.
What to do:
Click the Exit Now button and locate your running copy of the voice client.
In Windows, check your taskbar or system tray (notification area) for the the voice client icon.
(To open the system tray (notification area), click the arrow to the left of the clock.)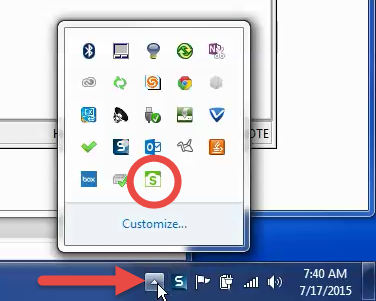 ---
What's Next