SayIt: Do You Want to Run This Application
SayIt: Do You Want to Run This Application
---
Issue:
When I try to launch SayIt or AgentAssist I get a Security Warning message asking, "Do you want to run this application?"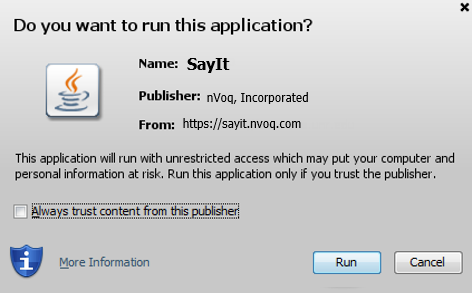 This security prompt asks for confirmation before allowing Java content to run in the browser. This dialog, which includes the publisher name of nVoq, Incorporated and the blue info shield, represents an application with valid certificate from trusted authority.
What to do:
If you're trying to launch SayIt or AgentAssist, then you do want to run it. Select "Always trust content from this publisher" (so you won't see this message again) and then click Run.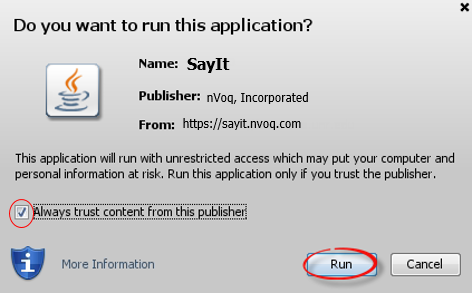 ---
What's Next