If SayIt / AgentAssist is launched from an executable (.exe) file instead of with Java Web Start, the information on this page is not applicable.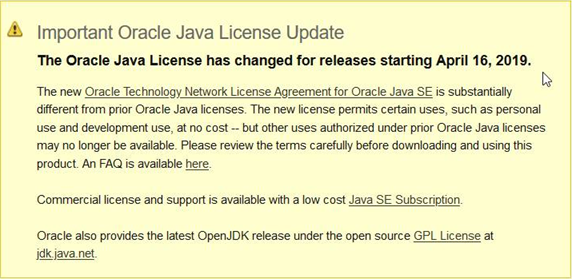 When installing Java for the installation of SayIt using Java Web Start (sayit.jnlp) you may see a message from Java regarding updated license terms from Oracle.
Check with your internal IT department or contact Oracle directly to determine if additional licensing is necessary for your usage. You can find licensing fee information at https://www.oracle.com/java/java-se-subscription.html.
If you're installing SayIt on Windows you can use the executable file (sayit.exe) which includes its own free version of Java and does not require a separate Java install.
There is no work around for Mac at this time. SayIt on Mac must be launched using Java Web Start.
---
What's Next