SayIt Error: Could Not Connect to Server
SayIt Error: Could Not Connect to Server
---
Issue:
When attempting to log in, SayIt/AgentAssist displays a Sign in Failed message stating, "Could not connect to server. No route to host: connect".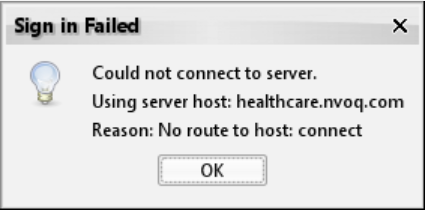 This message indicates that the client is not connected to the Internet.
What to do:
Check your Internet connection and reconnect if needed. Then try logging in again.
---