SayIt Frozen or Unresponsive
SayIt Frozen or Unresponsive
---
Issue:
SayIt or AgentAssist is unresponsive, has frozen, or freezes up. When I click to exit, nothing happens. When I click in the My Shortcut window, nothing happens. Nothing happens when I click the [X] to exit. When I try to dictate or use shortcuts, nothing happens.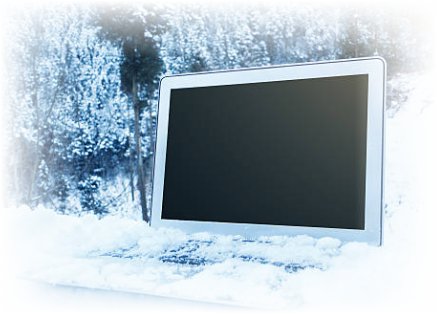 What to do:
If completely unresponsive, check to make sure the Microphone Setup Wizard or another voice client window is not already open. Minimize the other applications on your desktop until you see the Microphone Setup Wizard or other voice client window. Close that window and try again.
Check to see if your system is running out of memory. See Windows Out of Memory
If SayIt is repeatedly unresponsive, frozen, or stops working, check the power settings on your computer. You may have options set to make your computer "sleep" or "hibernate" after a certain amount of time, when you close the lid to a laptop, when your computer is undocked and running on battery, when you press the power button, etc.
If the process indicator just keeps spinning, your antivirus software may have deleted necessary files. See the BitDefender issue with SayIt
If only dictation or voice shortcuts are not working, make sure your USB microphone did not get disconnected from SayIt. If it did, you will need to restart SayIt after the microphone is reconnected. If you are having this issue repeatedly and are not physically unplugging the microphone from the computer, try these steps to troubleshoot:

Try plugging the microphone into a different USB port on your computer. There may be a problem with the port you're using.
Try using a different microphone to see if the issue still occurs. There may be a problem with USB connector, cord, or microphone itself.
If your microphone is connected to the computer via a hub, make sure the hub is not powered off. Try connecting your device directly to the computer (instead of to the hub).

Try exiting the voice client completely and re-launching it. If necessary, kill it from Windows task manager (Ctrl+Alt+Delete).
Try rebooting your computer and launching the voice client again.

If you are using a softphone, such as an Avaya IP phone, make sure you launch the voice client before you launch the softphone.

If that doesn't work, turn on logging and then re-launch the voice client. If you are able to re-create the unresponsive behavior, exit the voice client (killing it from Windows Task Manager (Ctrl+Alt+Delete), if necessary), and then launch it again. Then contact support@nvoq.com and let us know the time and date that the issue occurred.
---