SayIt.jnlp Setup and Launch (Windows)
SayIt.jnlp Setup and Launch (Windows)
---
The SayIt client is supported on Microsoft® Windows 10 and 11 with Java 8.
Step 1. Check for Java and install Java 8 if you don't have it.
Be sure that you have Java 8!
SayIt is not supported on any version of Java other than 8.
Go to Java.com to test your installation of Java.
Click the Do I Have Java? link and follow the instructions to install or update Java to be sure that you have Java 8
If you see the message that says "Verified Java Version Congratulations! You have the recommended Kava installed", you're done! Otherwise, follow the on screen instructions to install Java. See Install Java on Windows for more information.
You may see a warning from Java regarding updated license terms from Oracle.
Check with your internal IT department or contact Oracle directly to determine if additional licensing is necessary for your usage. See Java License Update for more information. Consider launching from the SayIt executable file instead, which does not require a separate installation of Java.
Step 2. Connect your microphone.
Using a device that is not recommended for use with SayIt may result in poor audio quality, which results in poor recognition accuracy. In other words, SayIt won't understand what you're saying and your transcripts will be inaccurate. See the Microphones Guide for step-by-step instructions for installing your device.
Make sure your microphone is enabled and (if necessary) disable any extraneous microphones. (See Enable Microphone for Windows & Mac)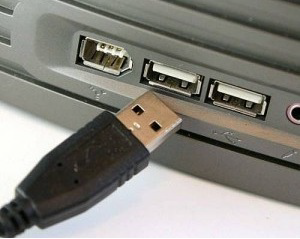 Step 3. Launch SayIt.
It is IMPORTANT that you download a NEW INSTANCE of SayIt each time in order to get the latest version of the application!
Enter the SayIt URL in your web browser. (See your Welcome email or training information for the URL.)
If prompted, select a desktop shortcut option.
At the Sign in prompt, enter your username and password. (See your Welcome email or training information for your username and password.)
---
What's Next