SayIt: Windows 10 Cannot Access Microphone
SayIt: Windows 10 Cannot Access Microphone
---
If you're using a computer with Windows 10 and you're getting an error when you press the dictation button or hotkey, it may be due to a Windows update.
If you're using a standard microphone, this is the error you'll see: An error occurred starting the test. Please forward the exception to an administrator." and the Java error would state, java.lang.IllegalArgumentExeption: failed to configure audio recorder.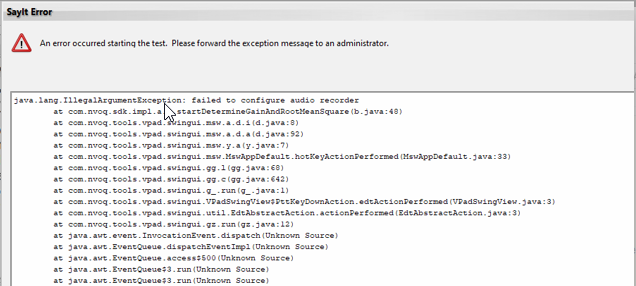 If you're using the Wireless Microphone app, this is the error you'll see: javax.sound.sampled.LineUnavailableException: line with format PCM_SIGNED 16000.0 Hz, 16 big, mono, 2 bytes/fram,little-endian no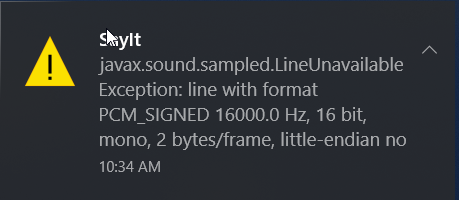 Here's the work-around:
Close SayIt.
Go to the Windows Settings.

In the Windows Settings window, click on Privacy.

In the Privacy menu, select Microphone on the left-side menu.
Under Allow access to the microphone on this device, click the Change button and then switch the toggle to for Microphone access for this device to On.

Launch SayIt again and try to dictate or use a voice shortcut.
If these settings are all checked and you continue to see this error, try plugging the mic into a different USB port.
---
What's Next