Mobile Voice Latency on Microsoft Sign In
Mobile Voice Latency on Microsoft Sign In
---
Issue:
When I try to type my credentials for Microsoft to log in to the nVoq.Mobile Voice keyboard, it takes a few seconds for each key press to be accepted.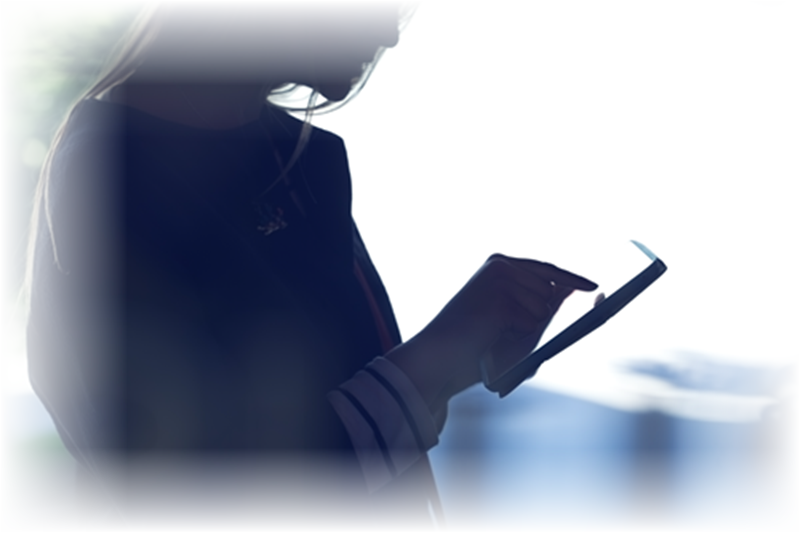 This can happen if if the Microsoft login screen opens in the "Samsung Internet" browser.
What to do:
Make your default browser something other than Samsung Internet.
Go to the Settings on the tablet by clicking on the settings icon.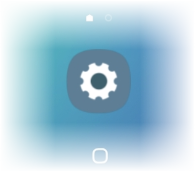 Under Settings go to Apps.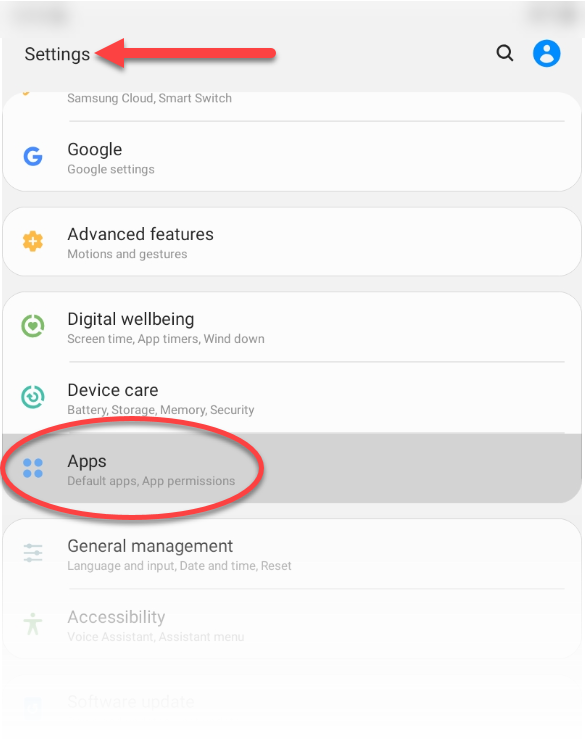 Select the Samsung Internet application.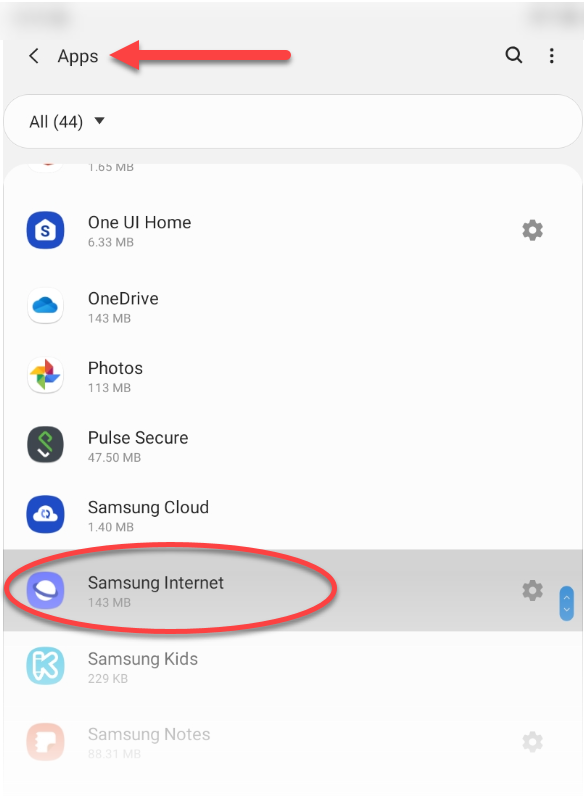 On the Samsung Internet app page select the Browser app setting: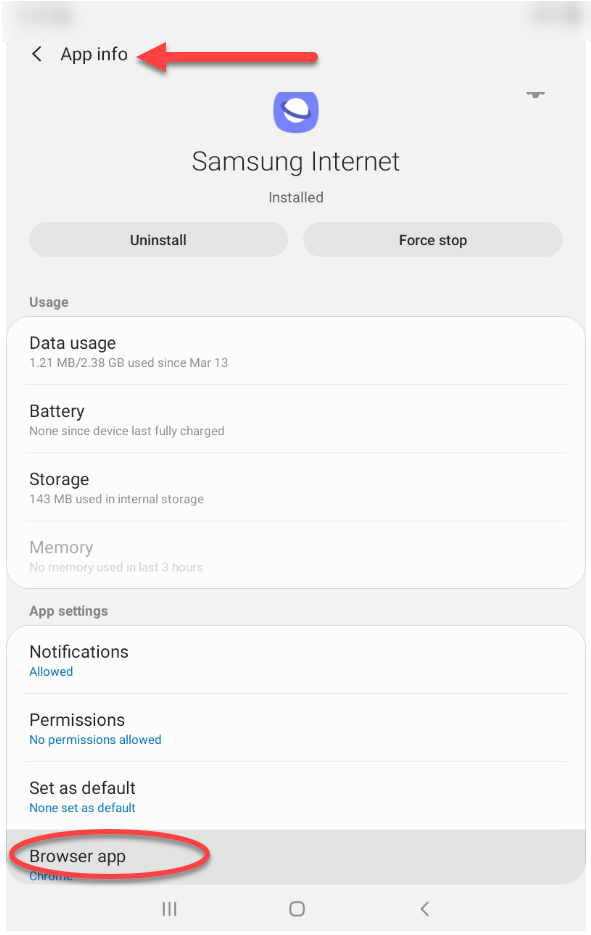 On the Browser app page select a different browser (like Chrome for example) as default rather than Samsung Internet.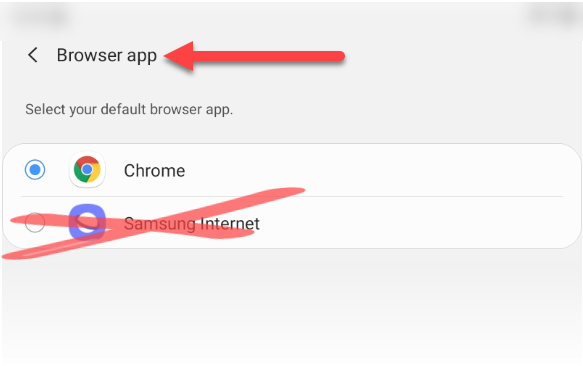 Now go back to the Mobile Voice application and try to login with the Microsoft credentials again. This time there should be no latency with the keystrokes.
---
---
What's Next