Mobile Voice Dictation Button Missing, Wrong Color Scheme
Mobile Voice Dictation Button Missing, Wrong Color Scheme
---
Issue:
I can't get the keyboard to show the microphone and it has a darker color scheme than usual. As a result I am not able to dictate, and the keyboard is harder to use.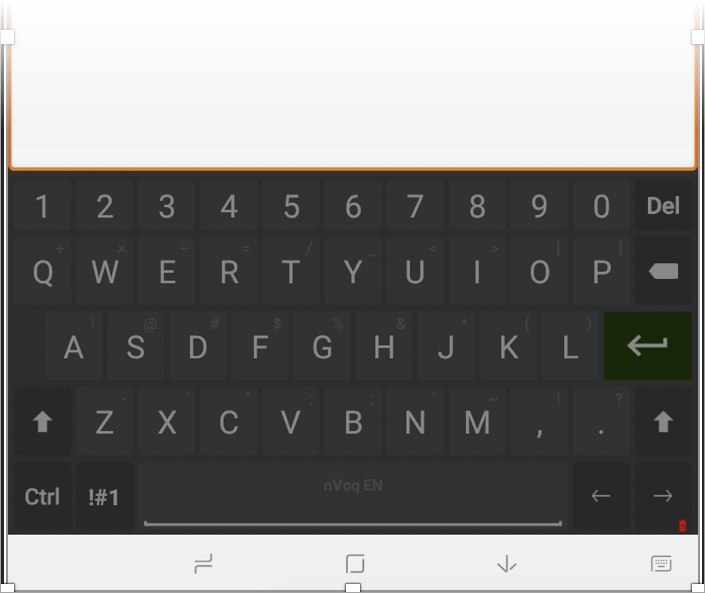 This may occur if the battery on your device is low, or if you're not signed in to Mobile Voice.
What to do:
If this occurs because you are not signed in to the keyboard, see Mobile Voice Keyboard Doesn't Look Right
If this occurs because your battery is low, you can disable the power-saving setting in the keyboard settings:
Disable Power-Saving Mode
Tap the

menu keyon the keyboard or press and hold the enter key to bring up the nVoq.Mobile Voice menu, then tap Settings

.




Click on the UI icon at the bottom of the screen.




Tap Keyboard Effects and Experience.


Tap Power-Saving Settings.




Tap Enable Power-Saving Mode.




In the box that opens, select the Never radio button.

---
---
What's Next